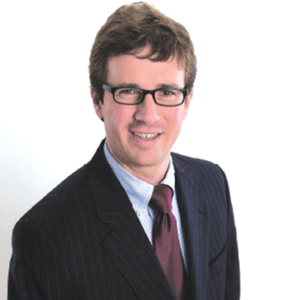 Chris Meyer, CEO
The changing organisational needs, regulatory requirements, and manufacturing practices today desire the manufacturers to be at the forefront of the technology. In many cases, financial users manually cut and paste information from a data warehouse into a Microsoft Excel spreadsheet because it is more intuitive for them than any other reporting tool. However, getting the necessary data from different platforms into Excel can be a time consuming, multi-step process that requires help from the IT department, which address queries for extracting the data and putting it in a data warehouse. A company that brings ease to this entire process is Excel4apps, a provider of Microsoft Excel-based reporting and data-loading software to be used with Oracle EBS, SAP ERP and People Soft Financials applications. Australia based Excel4apps was founded by Shaun Pendrigh and Michele Buson in 2005 to leverage existing investments in such platforms and to ensure financial user continue to create reports with Excel.
Since its inception, the company has been empowering business professionals across industries assuring independent and secure access to real-time ERP data via Microsoft Excel. Excel4apps' solutions facilitate accurate and timely business decisions. To ensure best possible assistance to its customers, the company has also been evolving its portfolio of user-friendly, Excel-based products for SAP and Oracle. Excel4apps offers Excel solutions for Oracle and SAP to its clients with GL Wand for financial reporting, Reports Wand for pan-ERP real-time reporting as well as solutions for the upload of actuals, budget and planning data.
Catering to the SAP platforms, GL Wand allows financial users to populate real-time data in their Microsoft Excel interface and users can bypass the data warehouse and programming requirements and use Excel as their presentation layer, rather than as a data store. The company offers GL wand for finance professionals using Oracle e-Business Suite 11i or 12 to enable highly efficient and secure financial reporting, shorter month ends, and faster refreshes with ad-hoc inquiry and drill downs.
Excel4apps has grown into an award-winning organization and serves over 23,000 Oracle and SAP users in 67 countries.
provides comprehensive excel solutions in the areas of Financial Services, Automotive, Chemicals, Consumer Goods, Education & Research, Infrastructure, Telecommunications, Logistic & Transportation, Insurance, Hospitality, Manufacturing and Engineering. Taking pride in the culture of Excel4apps, Shaun expounds, "We just want to make reporting easier. It's that simple. Since our founding in 2005, we've done exactly that with passionate people, phenomenal solutions and fanatical support." To serve the needs of both local and global multinational companies, the company has offices in North America, Europe, Africa, the Middle East, Asia and Australia. Currently, Excel4apps has grown into an award-winning organization and serves over 23,000 Oracle and SAP users in 67 countries. Although the company has grown by leaps and bounds, it continues to expand and source more employees from nearby universities. Through its Founders' tenacity and perseverance, the company's solutions are becoming the 'silver bullet' for streamlining the ERP experience.