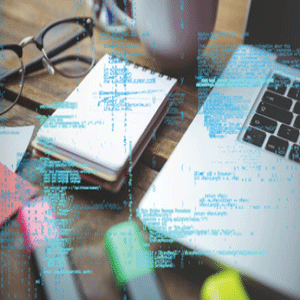 Tom Lubinski President, CEO & Board Chairman
Digitization is termed as the biggest transformation of the present era and it has been significantly successful in bringing the world together by allowing it to embrace different kinds of digital technicalities. It is also noted that within a short span of time Apps and Software have become the daily life fundamentals. It might be handy for regular users but for application developers, monitoring, management and performance of these software applications is extremely crucial. Application Performance Monitoring is one such operation that is used to detect and diagnose the complex application performance problems occurring within an entity and to find out a remedy for it. These applications are becoming increasingly difficult to manage as they move toward highly distributed, multi-tier, multi-element constructs that in many cases rely on application development frame works. Working in this particular area of specialization SL Corporation has evolved as a graphic software developer with high-end process control systems since 1993.
SL Corporation develops software that is based on real-time monitoring, visual supporting and diagnostic technicalities meant especially for those companies who deal with complex and high performance applications. Operating from Calfornia, USA, SL has been offering its robust services and software solutions to more than 500 countries across the globe. Offering end-to-end application monitor platforms, SL benefits its clients by monitoring the performance of their custom applications along with maximizing the performance level and minimizing disruptions. Among its various products, RTView Enterprise Monitor deserves a special mention.
It provides integrated, end-to-end views of critical applications and services across all layers of the application infrastructure, facilitating collaboration across operations teams and application owners along with providing greater insight into the inter dependencies across these technologies. Critical applications built on technologies such as Oracle Coherence, Oracle Web Logic, Oracle Database and integrated with Oracle Enterprise Manager and non-Oracle technologies are monitored using a single monitoring platform.
"SL Corporation develops software that is based on real-time monitoring, visual supporting and diagnostic technicalities"
SL provides an added value to the entire process of monitoring and visualizes performance metrics in the context of applications and services. The company employs an elite group of engineers with extensive knowledge and specialization in building the most demanding custom monitoring solutions for some of the major projects of the company. SL is considered as one of the most responsive and knowledgeable companies in the industry whose success lies in its sound communication skill, the quick response of the technical team and its commitment towards the work taken. With an experience of almost fifteen years SL's customer support engineers integrate deep technical experience with a strong understanding of their customers' requirements ensuring high level of customer satisfaction. However, the company strives to carve a niche in the market for itself and probe further into unexplored domains both technologically and commercially.