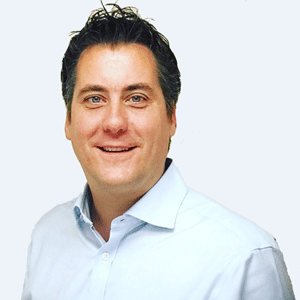 Alex Louth, CEO
The most compelling reasons for implementing Oracle Cloud in an organization have been many including agility, reduced IT costs, scalability as well as accessibility. Although the organizations that are porting their applications on Oracle Cloud acquire benefits including business transformation and innovation, Oracle private clouds are not delivered as a service and are often criticized for the regulatory and security issues. These concerns regarding the Oracle Cloud landscape are aptly addressed by Red Stack Tech.
Founded in 1998, the company specializes in the provision of Oracle Software, Hardware, Managed and professional services. As an official Oracle Cloud reseller, Red Stack Tech delivers end-to-end solutions that encompass whole Oracle stack and focuses on providing engineered systems, data management services, and business analytics. The company also offers Managed, Professional, and Enterprises Services along with Middleware, Platform, Hosting, Cloud Advisory, Proof of Concepts and Project Management services. Since enterprises are constantly challenged by operational costs and IT complexities, Red Stack Tech provides managed services that support organizations of all sizes and environments and help to improve business operations and reduce expenses.
By providing customized services that are specifically tailored to meet clients' business requirements, the company has bagged numerous clients that are well established in the enterprise market. Red Stack Tech's prestigious clientele includes Tesco, The Economist, UBS, Master Card, Disney, University of Portsmouth, AVIS, totemic, TRAFIGURA, and many more.
"Highly experienced in their individual areas of specialism and thought leaders in Oracle technology, our management team collaborates to set the strategic direction for the business and drive the innovation behind our products and services," elaborates Alex Louth, CEO, Red Stack Tech.
As an official Oracle Cloud reseller, Red Stack Tech delivers end-to-end solutions that encompass whole Oracle stack.
With offices in the U.K, Australia, United States, and Poland, the company has been serving numerous sectors including public sector, retail, manufacturing, travel and support, online media and gaming, utilities and energy, business services, finance, and communications. While Red Stack Tech helps companies to be more responsive to the changing demands of their businesses, it also ensures organizations worldwide receive most from their Oracle investments. The dramatic rise of Oracle products and services has enabled Red Stack Tech to obtain annual turnover of £19.5m in 2014. The company has also taken initiatives to foster successful customer relationships and has been recognized by the enterprise community for their contributions in different sectors. Apart from Oracle, the company has also partnered with global giants such as Microsoft, Amazon, and Mango DB. Further, in its list of accomplishments, it counts Oracle Technology Partner of the Year (2010 & 2012) and Oracle Database Partner of the Year 2013 and various others.