Winning the OmniChannel Customer with Individualization
By Nicholas Kontopoulos, Global Vice President of Fast Growth Markets Marketing, SAP Hybris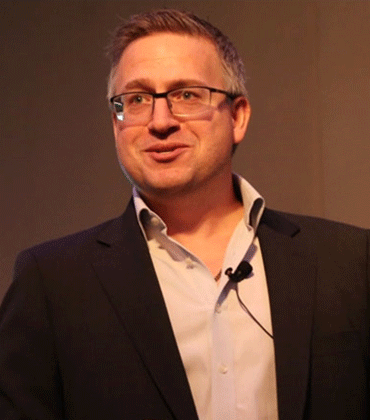 Nicholas Kontopoulos, Global Vice President of Fast Growth Markets Marketing, SAP Hybris
Personalization today is simply not enough.
Your customer's expectations have gone beyond getting his/ her name right in EDMs. It's not enough to have hand-signed letters when customers know that text body is computer generated. Simply associating a new offer with a past purchase or applying traditional segmentation approach by engaging customers based on others with similar preferences in the marketing database is no longer enough.
Take the example of the premium service business class passengers usually enjoy on a flight: Usually guided by traditional CRM systems, the air stewardess delivers a standard but 'personalized' greeting message addressing passengers by name and ushers them to their designated seats.
What if you can amp up this experience even further? Imagine being automatically allocated your preferred seat at the point of booking, greeted personally upon boarding, served up a menu tailored based on your tastes, and your movie selection pulled together based on your personal preferences. And on special occasions, the airline takes it one step further by preparing and celebrating the passenger's birthdays or anniversaries on flight. Your typical business class experience has just got another upgrade, making it an unforgettable and pleasant one.
Simply put, personalization is no longer enough: Brands must look at individualization now. And, this individualization must be integrated across marketing, sales, service and commerce touch points for today's demanding customer to feel truly cared for by the brand.
Brands now have access to an array of personal data, ranging from customer name, billing address, past transactions, usage patterns and much, much more. With this wealth of information, it really shouldn't be that difficult for brands to understand and deliver contextually relevant experiences that the customer truly wants.
This expectation is further fueled by the access to personal data that customers are now more stringent in divulging on the back of growing privacy concerns. By checking the 'agree' box to give up precious personal data, customers are increasingly expecting brands to make smart customized recommendations and interactions each time, every time.
Proliferation of digital channels and the infinite interactions possibilities they have created have soared in the last few years, and consumers have access to more information than before. It's not uncommon for a customer to whip out mobile devices for a quick product review in-store, or chat up their friends on social networks to ask for recommendations while browsing your website. The traditional purchasing journeys that marketers and salesmen have come to know are forever disrupted, with the consumption of marketing, sales, service and commerce no longer confined to just the brick-andmortar stores. What this means is that businesses now need to look at strategies and technologies that support their ability to deliver an individualized and omni-channel customer experience.
"The move from 'personalization to individualization' is not solely limited to the front office (marketing, sales, service and commerce) but requires a mind-set shift within the enterprise"
It is no easy feat to deliver a consistent, individualized brand experience across all channels and devices. In fact, a SAP Hybris study conducted by Forrester Consulting found that while 66 percent of marketers rate their efforts at personalization as 'very good' or 'excellent', just 31 percent of consumers report companies are consistently delivering personalized, cross-channel experiences. The pros of great experiences and service can be extremely rewarding – the same Digital Experience report mentioned earlier also revealed that consumers who are delighted with their digital experiences are more than five-anda-half times more likely to remain loyal to a brand than those who are unsatisfied.
The formula to scoring points on the individualization front is simple. Beyond capturing customer data, it's essentially the ability to analyze, contextualize and more importantly, quickly act on the insights gathered. While this sounds extremely hard to orchestrate, technology is here to help! For example, in the physical retail space, devices called beacons can be installed to collect and store information to help customize the experience to the individual. When installed, these beacons send out information to all the Bluetooth receivers around them, typically to smartphones of passers-by, to share or exchange information with the required application installed. With the shopper's location, profile and transaction history, brands can then individualize the experience. Even if the shopper isn't ready to make the purchase in-store, the brand can easily follow up with the context of his visit and close the transaction online, making this a truly omni-channel engagement experience.
Finally, the move from 'personalization to individualization' is not solely limited to the front office (marketing, sales, service and commerce) but requires a mind-set shift within the enterprise. CIOs, IT managers and the wider organization must ensure that the right infrastructure, platforms and policies (like security protocols) are in place to support large volume of analytics to both help contextualize and protect customers' data.
You're a customer too. Would you rather be the typical business class traveler, or enjoy the perks of an amped up, individualized service? I think the answer is pretty clear.