Innovation through Win-Win Partnerships in the Mobile Economy
By Namita Lal, Head of Mobile Money, Standard Chartered Bank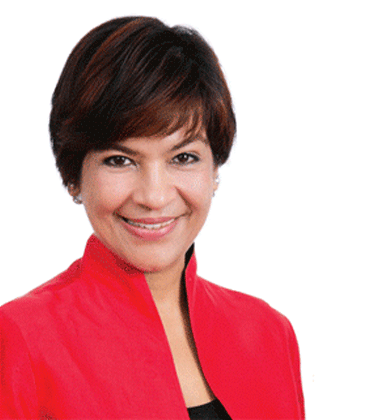 Namita Lal, Head of Mobile Money, Standard Chartered Bank
he ubiquity and phenomenal growth in the use of mobile phones has resulted in opportunities to harness the power of mobile as a medium for the provision and delivery of financial services. At the end of 2015, more than half of the world's population had at least one mobile subscription, totalling over 4.7 billion unique mobile subscribers. By 2020, around three quarters of the global population will have a mobile subscription, with close to one billion new subscribers added over the period. Mobile money ecosystems are rapidly evolving in markets across the globe with 259 deployments in 89 countries. Mobile payments have been gaining traction across emerging markets and nascent ecosystems are evolving.
The evolution of mobile as a predominant infrastructure in developing markets presents an opportunity for established players to connect to a section of the populace which was hitherto excluded from the traditional financial services model. The problem of being 'unbanked' is not just a function of poverty, but also of the cost, travel distance and paper work involved in opening an account. Customers can derive significant benefits from using their mobile phones for conducting transactions. The financial transaction process is initiated and completed in seconds and saves valuable working time as they do not have to travel to urban centres to withdraw, deposit money or pay bills. With mobile money, people do not need to carry cash around or hand it over to informal providers. A mobile wallet allows for the safe storage of money, providing a compelling alternative to storing money under the mattress or in goods such as livestock, which are risky and insecure. Mobile money can also be used to buy goods and services either formally (person-to-business) or informally (P2P) without the risk of handling cash.
Mobile technology can, therefore, dramatically change the social and economic conditions of low income individuals who do not have access to formal financial services. By depositing money in a mobile account, families can increase their net household savings and better allocate savings across family members.
The success of mobile wallet deployments in developing/emerging markets across Africa and Asia with a large user base is an example of the benefits these models can bring and these are not limited to just person to person payments.
Although mobile phones are central to all this, mobile money is more than just technology—it needs a cash-in, cash-out infrastructure, usually accomplished through a network of 'cash merchants' (or 'agents'), who receive a small commission for turning cash into electronic value (and vice versa).
Mobile money users 'load' cash onto their phones by handing it to agents stationed at grocery stores, gas stations and shopping centres. They receive a text message with their balance and then they can send money to another person or to a company via text message. A bank account isn't required.
As a result, new industries are emerging on the back of mobile money. For instance, across Kenya, mobile money is breathing life into micro business. Companies whose business models are based on mobile payments have shown how targeting some of the world's poorest customers can not only pay but also be a promising way to grow. As mobile payment scenarios continue to expand, co-operation between players across the ecosystem is crucial to the success of mobile money programs. In view of these developments, many questions have been raised regarding the role of banks in this evolving financial services space. Traditionally, banks have held a strong position in the ecosystem and are now faced with the challenge of sustaining their competitive advantage. Bank networks/distribution outreach has been a key limitation when it comes to financial inclusion.
It is therefore apparent that in order to stay relevant banks need to be open to partnerships. This requires a mindset shift that is appreciative of innovative collaboration as opposed to one which merely regards the newer players as competitors. A bank-MNO partnership could potentially benefit both parties – banks could reach a large and untapped market at low cost, and MNOs could improve retention rates of their customers, most of whom are typically prepaid customers with very high churn rate.
Corporate organizations operating on global and regional scale have a constant need to disburse funds to a vast unbanked segment that form an integral part of their physical supply or services chain. These beneficiaries do not hold a bank account hence the organizations are left with the sole option of establishing agent networks to distribute physical cash. Physical cash poses several logistical challenges to the payer and security threats to the beneficiaries. Further, the model is prone to inefficiencies, delays in payments and remains fairly capital-intensive. These organizations for some time have been looking to embrace solutions that would make safe, low-cost and electronic disbursement of small ticket remittances a reality.
Banks have strength in terms of client trust and relationships. If banks can extend this service offering, this would help strengthen their relationship with clients and also position them as thought leaders in the space.
Banks, such as Standard Chartered, can facilitate electronic movement of funds from accounts to wallets and further strengthen the offering by leveraging their primary and secondary footprints in these markets to link mobile wallets and cash-out/cash-in facilities – "The last mile journey" in this ecosystem. Companies that can leverage this solution are those which engage in business directly with individuals, small retailers and distributors. For instance, NGOs can use mobile wallets for aid disbursement. They can also pay salaries to their workers in remote regions. In the case of insurance companies, premium payments, instalment collections, claims and dividend payments can be facilitated and made more efficient with the use of mobile money. For logistics companies, cash on delivery collections can be made via mobile wallets. Thus, there are various use cases, especially in rural areas of emerging and frontier markets where Corporates can allow disbursements from their bank account to mobile wallets and vice versa.